The Summer version of Skiing………
A relatively new sport which is rapidly growing in popularity. Walk by yourself, or walk with friends, even if you have different fitness levels; Nordic Walking is one of the most sociable and effective exercise techniques around. From the social walker enjoying the outdoors with others, to the elite athlete needing sports specific cross training, Nordic Walking (or Nordic Running) is suitable for everyone.
Orig inating from summer training for cross-country skiers,Nordic Walking works your upper and lower body at the same time, strengthening your back, legs and arms, and reducing neck and shoulder tension – all this while improving the health of your heart and lungs. And you can gain all these health benefits and more, while Nordic Walking with your friends; exercise intensity is determined by upper body effort so people of differing fitness levels can walk and talk together, while working to their own level with Nordic Walking.
8 running and Nordic walking circuits are available on the Ramsau sunny plateau for the running enthusiasts amongst our guests and locals for their healthy and sporty exercise.
The high altitude praised in many studies – the climatic health resort and the resulting bracing atmosphere at around 1,200 m makes the Ramsau running and Nordic walking tracks an almost perfect leisure pastime.
The choice of routes offers the sporty runner as well as the amateur or beginner lots of different variety in splendid alpine landscape over the whole of the high plateau.
Ramsau am Dachstein also offers its guests a Nordic Training Centre with treadmill, fitness room with weight lifting equipment, rowing machine and running machines of the highest technical standard, a climbing tower and a gym. Performance diagnosis and training is available for all amateur sportsmen and guests.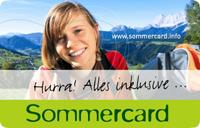 With the Sommercard (www.sommercard.info) guests can take a beginners Nordic Walking course held on every Tuesday and a second course on Thursdays for FREE!
To sum up – the most import facts and advantages of the Ramsau running and Nordic walking facilities are:
ideal high altitude 1,200 m – climatic health resort
healthy bracing climate
8 running and walking routes 1 km to 42 km
centrepiece is the Ramsau Marathon in the original length of 42.195 m and a total incline of 1,055 m. In one large loop it leads over the whole of the Ramsau plateau
5 fountains with drinking water quality provide refreshment along the route
all routes are numbered (according to length) and runner-friendly marked
sunny plateau – wide flat surfaces in magnificent alpine countryside
central starting point for all routes with extensive health & fitness facilities and toilets at the Ramsau Swimming Pool complex in the centre of Ramsau
Sport Office Ramsau: equipment hire for businessess